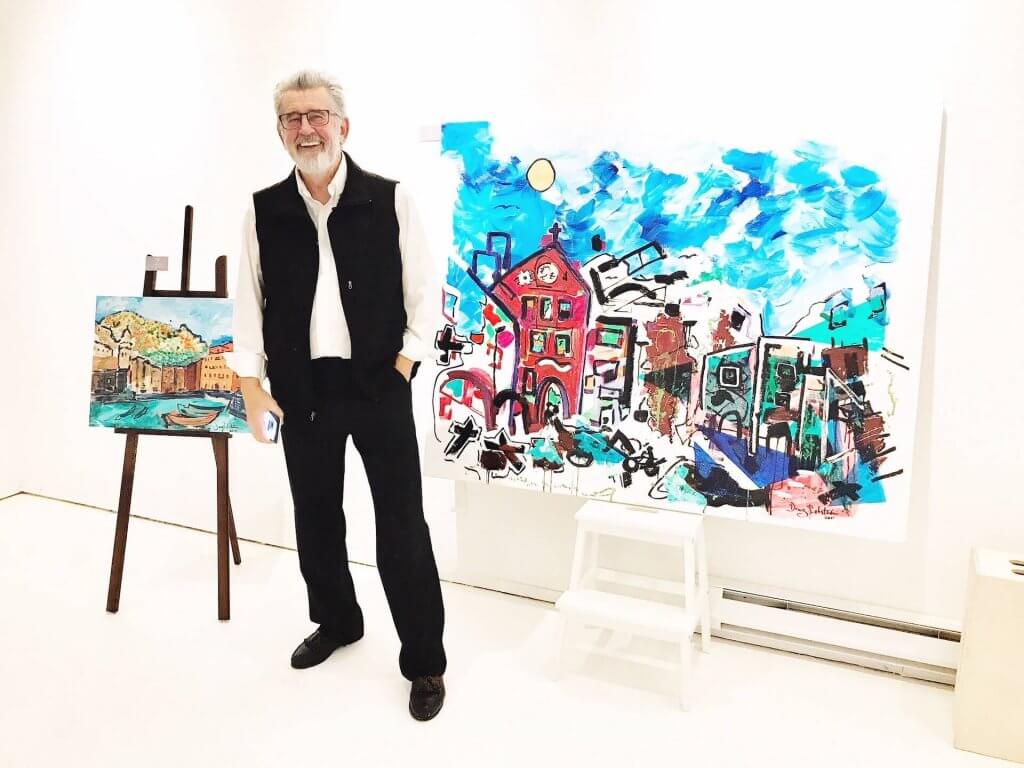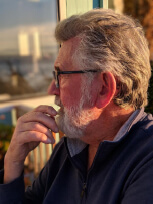 DARING
OUTLANDISH
UNCONVENTIONAL
GUTSY
LIVELY
OUTRAGEOUS
FUN
SPIRITED
THRILLING
RADIANT
OPTIMISTIC
MADCAP
Doug Lofstrom
---
Doug Lofstrom started painting at the age of 79. On his 81st birthday he had painted over 75 paintings, sold nearly 35 and been commissioned by many patrons to create unique custom designed pieces, paintings and portraits. His first painting sold for $650. Today his painting are selling for over $6000.
Self taught, self promoted, and self motivated, Doug Lofstrom's bold colors and dramatic lines create compelling stories steeped in the exuberance and joy of everyday life.
"Doug captures the essence of people in a way I've never seen another artist do," says Pam Martin about the commission of her son, Christopher. "His daring use of color and impassioned spirit come out in every piece he creates."
"Doug lives in Edmonds, WA with his beautiful wife, Carol. Together they create art, travel the globe and bring brightness to the lives of everyone they meet" says actress and author Debra Gettleman.