As we reflect and honor our customers we would like to share with you the way the art has added to the decor of their rooms.  These two photos are from a home in Brier WA.
One customer, Pat Shields, has giclees of all 5 of the Cinque Terre Cities of the Italian Riviera in his home in Edmonds.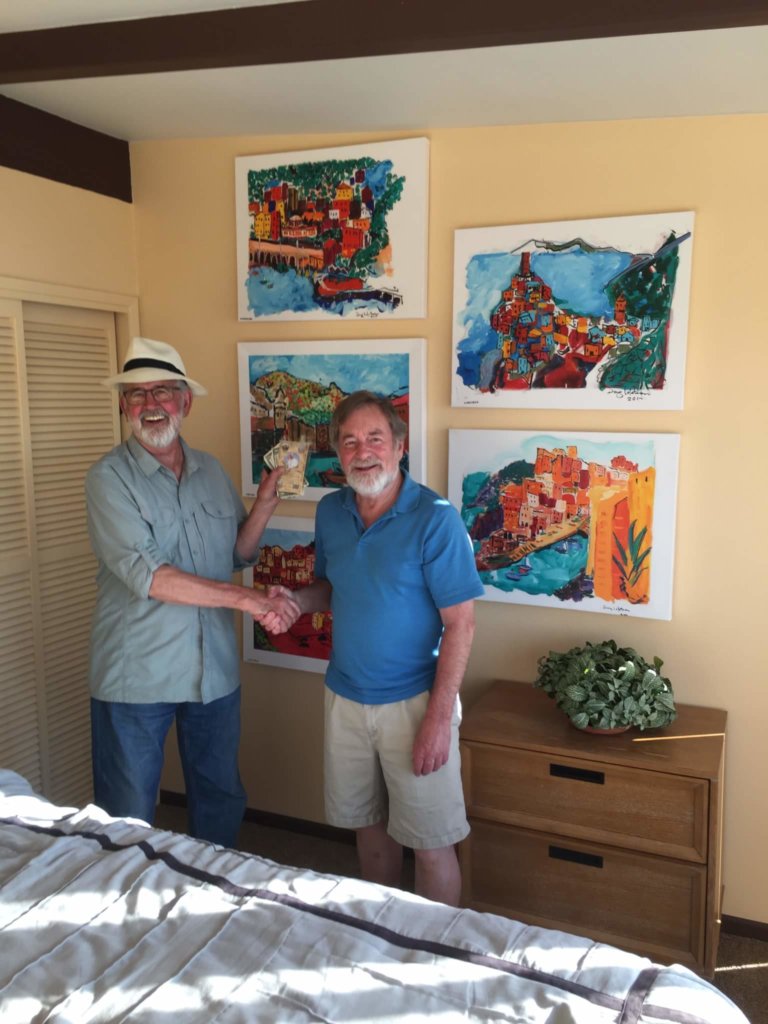 The "Happy" airstream is in a home in Innis Arden.